Zim Internet Review focuses on the ONLINE side of Zimbabwe, what is happening in cyber space and how are we as a country playing a part in that, what opportunities does the Internet have and how are people taking advantage of them, these and many more are the questions we are looking to answer and help highlight through Zim Internet Review.
There is a focus on community in Zim Internet Review and we would like as much input from the community as we can possibly get, so please use the submit information buttons and help share everything worth sharing.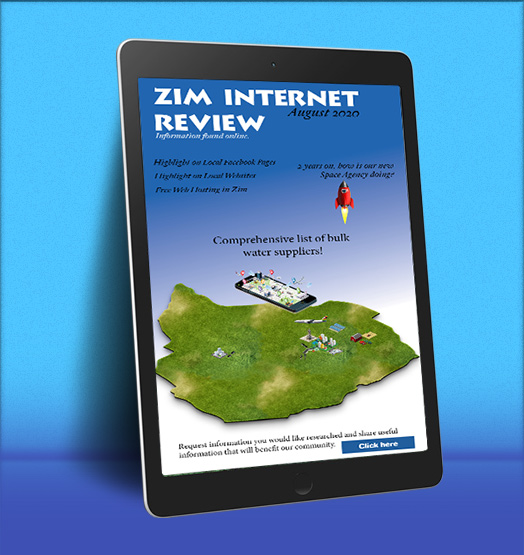 Zim Internet Review is a monthly publication that focuses on everything online in Zimbabwe. We highlight websites and everything else to do with businesses online presence.
Click the button below to submit any information you think is worth sharing.